GAINFUL EMPLOYMENT: files/docs/ManicuringNailCare1024.4.18.zip
Now enrolling for our next class which starts February 4, 2020!
MANICURING/NAIL CARE 102 600 clock hour program
$500 Tuition Scholarship Available to those that Enroll
Financial Aid available to those who qualify.
The program is instructionally based on the Milady Art and Science of Nail Technology
and the state required curriculum. Students will receive an education in the fundamental principles, concepts and procedures of manicures, pedicures and nail enhancements.
The education will prepare students to have marketable salon experiences and students will receive the necessary knowledge and practical skills to successfully pass the California state board examination.
Job possibilities include but are not limited to working in a salon or spa providing manicures, pedicures and nail enhancements. You could become a nail salon owner or work on a cruise ship. Education and sales position opportunities are available with nail product manufacturers.
PROGRAM DESCRIPTION
The primary purpose of Manicuring/Nail Care 102 is to train students in both theory and practical experiences that will prepare them for immediate employment opportunities. You
will learn to regular, spa and French manicures and pedicures. Classes include
technical and practical techniques for giving acrylic, glitter and gel nails and
instruction for using an electric file. Our courses are particularly directed toward
developing student's desirable habits and attitudes with respect to health, sanitation,
safety and guest satisfaction. Salon business classes are presented to gain knowledge
of precision techniques and technical skills to perform a mastering level of competency.
Manicuring/Nail Care 102 Curriculum (53.49 kB)
GAINFUL EMPLOYMENT
PROGRAM NAME & LENGTH:
| | |
| --- | --- |
| CIP | 12.0410 |
| Program Name | Manicuring / Nail Care 102 |
| Level | 1 |
| Length in Months | 4 |
| Occupational #1 | 39-5092.00 |

COST:
| | |
| --- | --- |
| Tution & Fees | $ 6,300.00 |
| E-Books ($239.96 (see below for books and ISBN information)), Supplies ($235.00), Kit ($464.19), Drill ($130.06); Enrollment Fee ($100.00), IPAD ($458.62), Bloom.com ($79.00) | $ 1,656.83 |
| Total Program Cost | $ 8,006.83 |
| Institution offers housing | No on-campus housing |
| Website | www.calbeautycollege.edu |
Textbook information:
Milady Standard Nail Technology MindTap; ISBN-13: 9781337287746; $219.95
Milady Online Licensing Preparation; ISBN-13: 9781285080611; $37,95
Milady Standard Nail Technology Workbook: ISBN: 9781285080512 $70.95
Entry level job opportunities are available for our Manicuring/Nail Care 102 students when training is completed and the graduate becomes a licensed Manicurist. Graduates become employed in salons, day spas, chain salons, retail stores, beauty schools, beauty product educators and sales consultants.
Examples:MANICURIST (a specialized course of Cosmetology)
SOC Code 39-5092.00
Please review the O*Net website for additional information regarding Manicuring Occupations at www.onetonline.org
1. Basic knowledge of Nails, Hands, and Feet.
Job Opportunities:
1. Manicurist in Salon using licensed skills
2. Owner of shop/management.
3. Merchandising Field – Sales, Buyer, Seller, etc
4. Scientific Field – Sales, Buyer, Seller, etc.
5. Writing Field – Beauty Editor, Promotional Writer, etc.
6. Educator (need three years of experience)
ADVANCECD NAIL TECHNICIAN CERTIFICATION PROGRAM/ Exclusive Program - only available at CBC - COMING SOON!
$327/Financial Aid available to those who qualify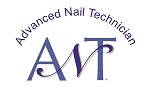 An advanced career-development course for students who wish to set themselves apart from and above "ordinary" nail technicians. The Advanced Nail Technician Program leads to Certification as an ANT which will give students the knowledge needed to provide safe, healthful cosmetic services to those clients with special health considerations. This bundle includes the Safe Salon Concepts Certification Course - FREE of charge! A $57 value.
PROGRAM DESCRIPTION
The course is 10 modules of didactic learning with quizzes and activities which will reinforce learning. Marketing materials and many downloadable resources and templates are available to assist in launching your career.